United International Pictures organised a special surprise screening to some lucky people on the 17th December at Green Room in The Projector. I was one of those lucky few who managed to win a pair of complimentary tickets, and frankly speaking, I was not disappointed. Thankfully, my friend whom I invited shared the same sentiments. What really followed was a night of thorough thrill.
*
What turned out to be a supposed casual ride home from a party turns 3 girls, Casey (Anya Taylor-Joy), Marcia (Jessica Sula) and Claire (Haley Lu Richardson), into kidnapped victims. Their abductor, Kevin, played by James Mcavoy, is a man who struggles with 23 different personalities – Barry, Hedwig, Patricia, Dennis etc.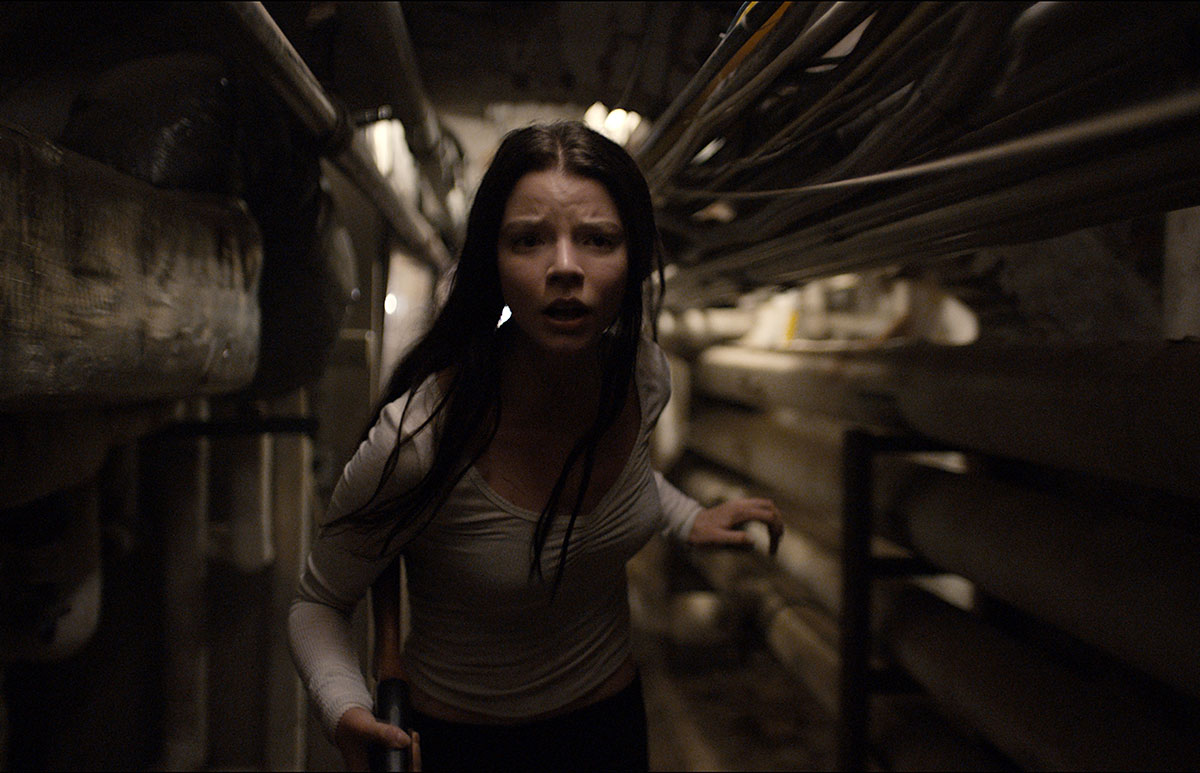 Split not only tells the thrilling classic tale of survival as these girls struggle to seek help from the various personalities, but also outlines two others. On one hand, we have Casey's flashbacks throughout the movie when her father and uncle took her out into the woods to hunt. On the other, we also have the interactions between Kevin, his various alters and his trusted therapist, Dr Fletcher (Betty Buckley). At the end of the day, all these adds up.
What really stood out throughout the film was how strangely creepy Mcavoy was. And in ways more than other, this was really addictive. While relying a little on the costumes changes, Mcavoy presents his various alters through skilful swapping of his demeanour, his facial expressions and his accents (Hedwig was such a cutie!). Of course, it is worth noting the various costume changes:
There is Patricia with her heels and scarf. There is Hedwig with his yellow raincoat. There is Barry with his beanie, his simple pullovers and his briefcase of fashion sketches. There is Dennis with his spectacle, his shirt neatly tucked in and his OCD.
After a few not so outstanding productions from M. Night Shyamalan, Split was undoubtedly an amazing comeback. Shyamalan made us guessing throughout the film, leaving us in urgent need of answers while still having our whole body tensed up. There were a couple twists throughout the movie. What is noteworthy here was how the venue was unravelled. Nobody would have guessed it.
Finally, the movie ends off on a rather satisfying note, leaving most answers answered. For hardcore fans of earlier productions from Shyamalan, you will be in for a little surprise.
*
Split hits the theatres early next year on 19 Jan 2017.
My review: 4/5
Watch the trailer here.
This is not a sponsored post. Many great thanks to UIP for letting me and a friend of mine enjoy this thrilling masterpiece. You guys made our night!